The Chinese mainland has approved human trials of four vaccines for the H7N9 bird flu virus as authorities struggle to contain the deadliest outbreak of the disease to hit the country.
In January alone, the virus killed 79 people. Among the latest victims were a 23-year-old woman and her three-year-old daughter in Yunnan province.
The trials would comprise several phases, Xinhua reported on Thursday. Scientists began testing potential H7N9 vaccines on animals soon after the first human case was reported in March 2013.
Researchers were initially hopeful that a human vaccine would be available "soon" but success has been hampered by technical, business and regulatory hurdles.
Dr Shi Yi, viral infection researcher with the Chinese Academy of Sciences' Institute of Microbiology, described H7N9 as a "serial killer with two faces".
Shi's team, which studied the viral strain after the 2013 outbreak, was puzzled by the virus' ability to spread and kill. The virus in humans spread quickly too, but was far less lethal, Shi said.
It affects the upper respiratory tract – which allows it to be transmitted easily through saliva – but usually spares the lungs. Other deadly bird flu viruses, such as H5N1, usually affect the lungs and cause great discomfort for their victims but spread less effectively.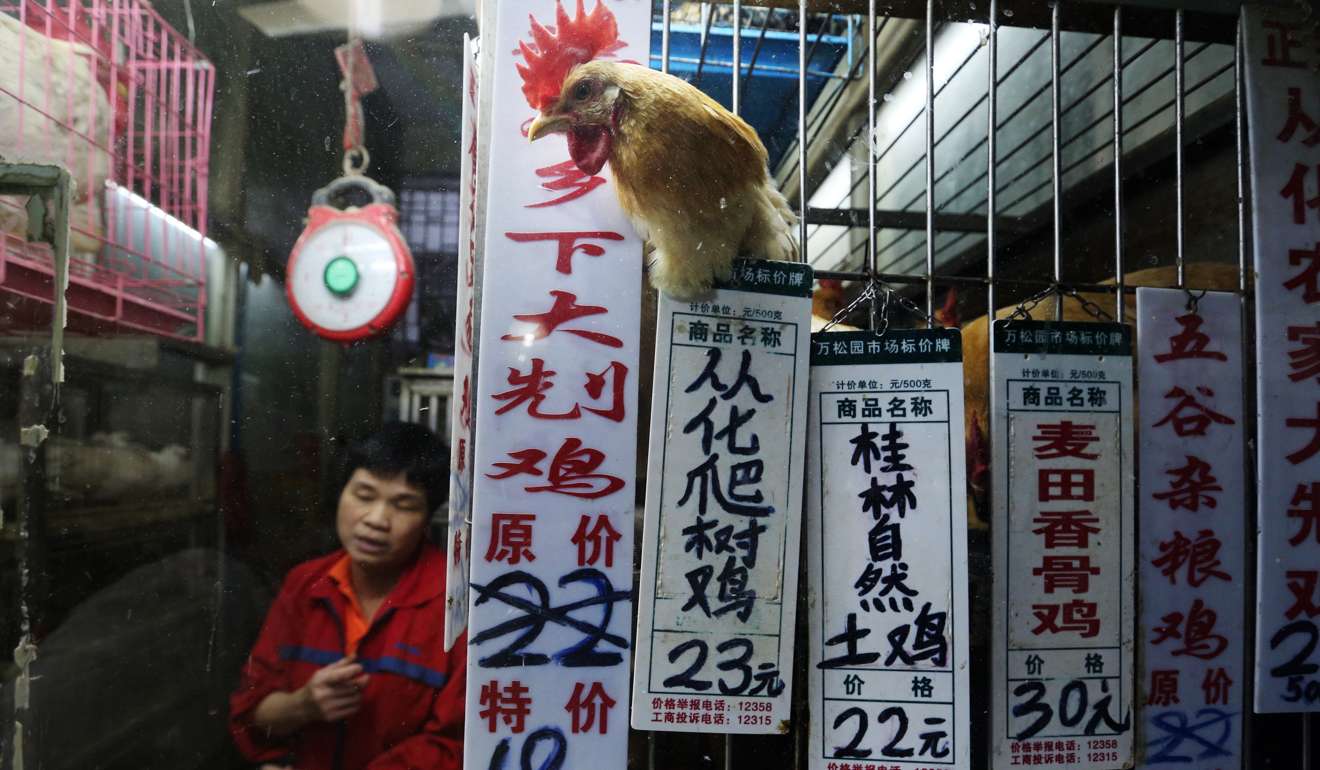 H7N9 targeted both the upper throat and the lungs, enabling it to not only spread quickly but also to inflict lethal damage on its victims, Shi said.
The unique nature of this viral strain posed technological challenges to developing a human vaccine for it, but there were also other obstacles, Shi said.
With the H7N9 outbreaks being relatively mild in recent years, commercial interest to develop the vaccine had been limited as there was little demand, he said.
"It is hard to persuade a vaccine company [to invest] without the promise of profit," Shi said.
A publicly available vaccine could take eight to 20 years, ­according to mainland media ­reports.
"We should work harder to speed up the pace of vaccine development because it is the only method to save a large population from a possible outbreak of the deadly virus," Shi said.
Professor Zhou Demin, dean of Peking University's School of Pharmaceutical Sciences, said he felt sorry for patients who were suffering or dying from diseases that could be cured by drugs under development.
Zhou's team published a study last year on Science, a US academic journal, about a groundbreaking technology to quickly develop vaccines for almost any virus and effectively cure ongoing infections.
Since then, patients with HIV/Aids and other presently incurable diseases have sought him out in his office frequently, he said.
But the technology requires at least three to five years to pass regulatory checks before it can be tested on humans, according to Zhou.
"It is really sad to watch people dying with a possible cure in hand," he said. "But we are scientists, not doctors. All we can do is communicate with government regulators to accelerate approval for new drugs."

http://www.scmp.com/news/china/policies-politics/article/2072075/china-approves-human-trials-vaccine-deadly-bird-flu